News & notes // more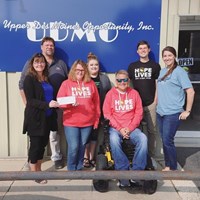 THANK YOU for buying HOPE LIVES gear!! This morning we, along with KIWA Radio, and Top Notch Stitching got to bless the Upper Des Moines Food Bank and the Sheldon Mobile Food bank with checks for $500 each to put toward their organizations! We got to tour Upper Des Moines and see all the ways they bless people.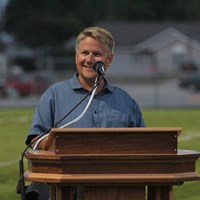 Rob was invited to give the Coronation message for the Sheldon Homecoming Court! He touched on their theme "HOME."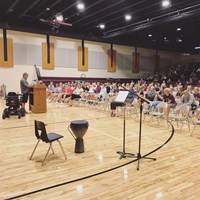 Ellie and Parker got to lead worship at Western for Chapel and Rob delivered a message on Zephaniah 3:17 reminding students that God is with them.
Upcoming events // more
- American Reformed Church
// Primghar, IA
RiseFest is more than music, it's a mission.
RiseFest is a great time to bring the family together and enjoy music, food, and other great activities. But it doesn't have to stop there.