Enjoying the Journey 
A Podcast with Rob Roozeboom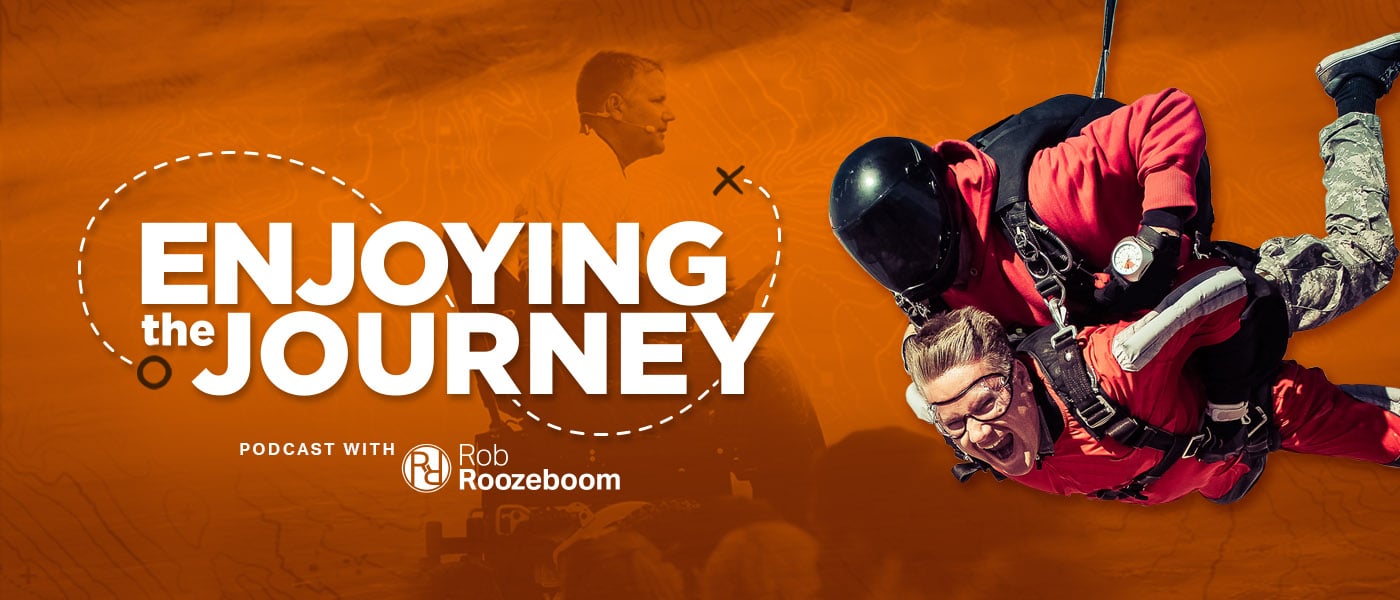 RISE Ministries founder Rob Roozeboom was diagnosed with a debilitating degenerative disease (severe muscular dystrophy) at age 5, but, through Christ, his family, and a lot of perseverance, he has learned to "enjoy the journey", and see God at work through whatever life throws his way.
This podcast includes great interviews with guests who have also had struggles in their lives, but have learned to "enjoy the journey", and praise God through it all. We've had the pleasure of hosting Darren Mulligan from We Are Messengers, Liz Forkin Bohannon - author of Beginners Pluck, up and coming Christian artist, Cade Thompson, as well as many more amazing guests!
It's a great way for Rob and the RISE Ministries team to speak more directly to listeners, and we're so happy you're joining us!