MercyMe Returns to RiseFest!
Monday, April 16, 2018
RiseFest is thrilled to announce the Saturday headliner for this year's festival, MercyMe. One of the best selling Christian acts of all time, the band will make their fourth appearance at RiseFest coming off of the box office success from their first feature film "I Can Only Imagine."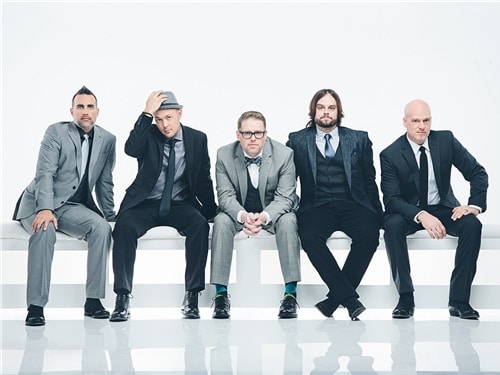 "MercyMe is back, and we couldn't be more excited! It's the 4th time this amazing group has joined the RiseFest lineup and we're so grateful to have them again." Said President and Founder of RISE Ministries, Rob Roozeboom. "Saturday just keeps getting better with Riley Clemmons, Jaci Velasquez, We Are Messengers, Jordan Feliz, Jermey Camp to name a few, and now we get to close Saturday night with, MercyMe! Their song I Can Only Imagine is now a movie and doing fantastic! If you haven't been to it, I highly recommend going, it's worth it! With RiseFest roughly two months away we can't wait to see what God is going to do!
Since their debut in 2001, GRAMMY nominated, multiple American Music Award and Dove Award winners MercyMe have sold more than 9 million units in CD, single and DVD sales, garnered more than 57 No. 1 multi-format radio singles and four consecutive mainstream radio hits with "I Can Only Imagine," (No. 4 AC/Top 25 on Top 40/Hot AC), "Here With Me" (No. 4 AC), "Homesick" (Top 10 AC) and "So Long Self." MercyMe made history in 2014 as "I Can Only Imagine" surpassed 2 million digital downloads, making it the first song in Christian music to go platinum and double-platinum in the digital domain. The album containing the hit, Almost There, recently received triple platinum certification from the RIAA. In 2009, Billboard named MercyMe's "Word Of God Speak" the No. 1 Song of The Decade and the group the No. 1 Artist of the Decade in both the Christian Songs and Christian AC Songs categories, recognizing them as one of the industry's most notable talents. They have sold out venues throughout the US and Canada, including Radio City Music Hall, and have appeared on the Macy's Thanksgiving Day Parade, The Today Show, CBS This Morning, FOX New Channel's FOX & Friends, CNN, ABC News and in the pages of Entertainment Weekly, The New York Times, USA Today and more. MercyMe's eighth studio album, the RIAA Certified Gold Welcome To The New, garnered two GRAMMY® nods and four radio hits. LIFER, their latest chart-topping, GMA Dove Award winning and GRAMMY® nominated album, includes the RIAA certified gold, GRAMMY® nominated smash hit "Even If" which dominated the Billboard and Mediabase radio charts with a 19-week streak at No. 1.
The RiseFest Early Bird Special is running until April 30. Get tickets for only $27.50 each when you buy 10 or more, $30 individually. These tickets are good for both Friday and Saturday of RiseFest. Camping spaces are also available and the camping area now features showers on site. Tickets can be purchased here.