AC.jr/Brady James Win 2018 National Battle of the Bands
Wednesday, October 17, 2018
NEWS SOURCE: Christian Festival Association
Nashville - October 16, 2018 - The Christian Festival Association (CFA), a group of the nation's largest Christian music festivals, announced today that "AC.jR & Brady James" have been selected as the winners of its 2018 CFA National Talent Search Competition.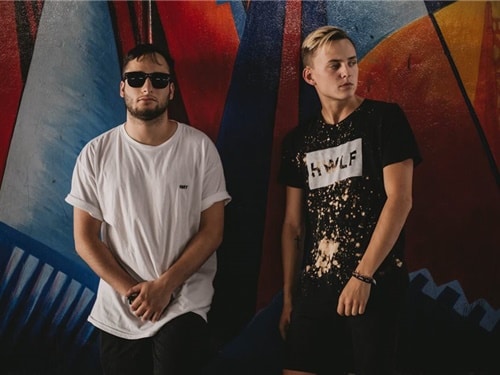 AC.jR & Brady James won the regional the talent search competition at JoshuaFest, held in Quincy, California in July. The band was selected by a national panel of judges from among a group of talented Christian artists who had also won regional competitions at eight of the forty-one CFA festivals conducted from coast to coast in 2018. As a result of their overall victory, AC.jR & Brady James will receive a full performance slot at all eight participating 2019 CFA events.

AC.jR & Brady James are Anthony Carrai Jr. and Brady Novak. Both Anthony and Brady are driven by making an impact on the culture. They continually push each other artistically and personally. While their catchy beats and memorable lyrics draw fans of all ages, the guys are intentional on the purpose behind their music. The goal is to connect real music that addresses real life to real people. "We want to represent the ups and downs of everyday life, offering hope and also an insight to overcoming and dealing with struggles and successes," said Brady and Anthony. The artists' website is acjrandbradyjames.com.

"Choosing one winning artist among an incredibly diverse and talented group of regional festival winners was a very difficult task for our panel of judges," said CFA president Donna Russo. "Ultimately, I believe they have chosen a duo of young men who are passionate about making a difference in culture for the Kingdom of God."

About the Christian Festival Association

Now in its fourteenth year, the Christian Festival Association is comprised of forty-one of the nation's largest Christian music festivals - all united by a common goal: to bring glory of God. The group meets regularly via conference calls and at an annual meeting in Nashville to discuss matters such as talent development, spiritual content, event production, marketing, national sponsorship acquisition and other topics of common interest. The Association's website is www.christianfestivals.com.