RISE Presents a Night of Hope with Scott Bruxvoort
Wednesday, February 27, 2019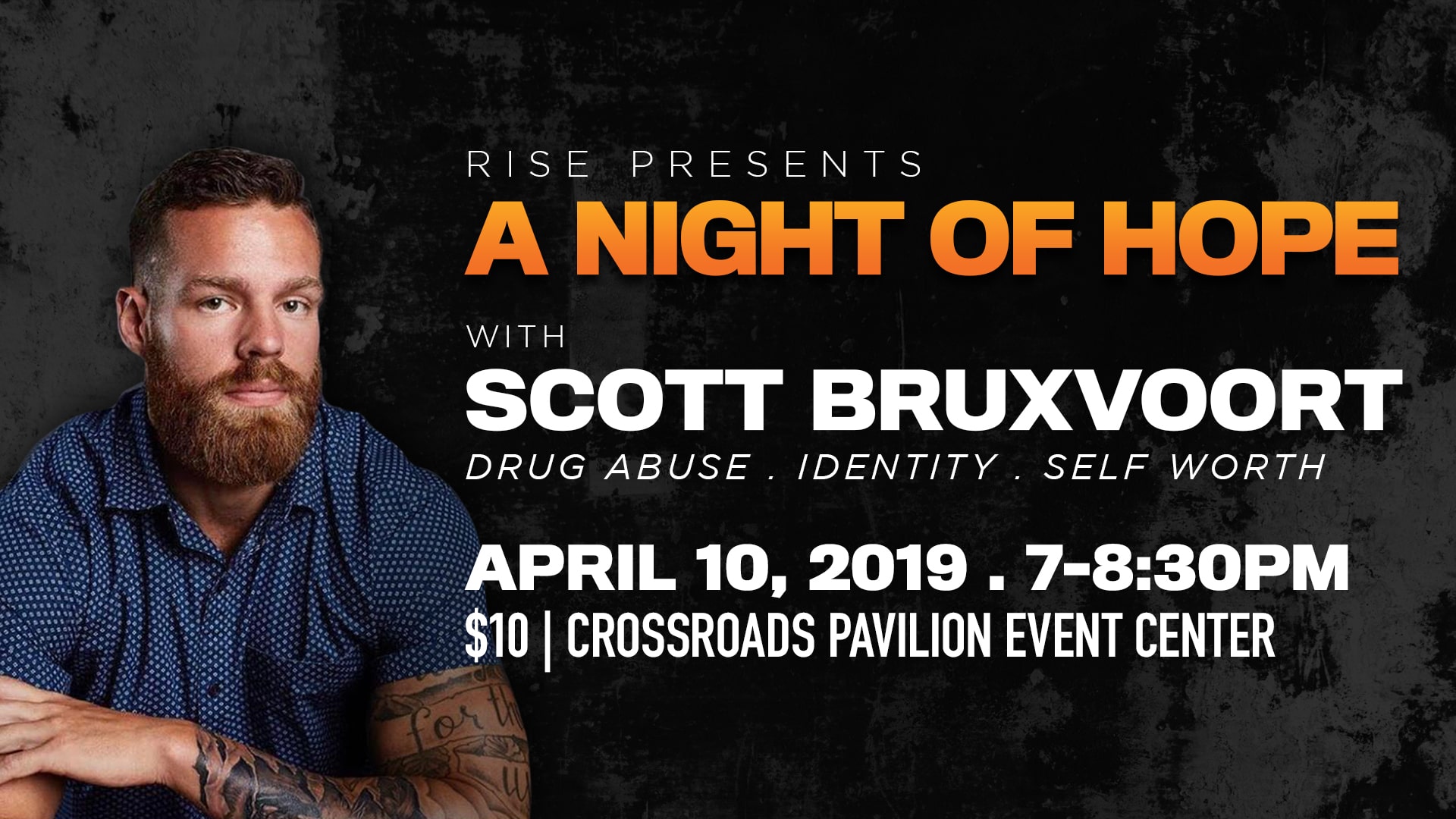 Substance Abuse. Identity. Self Worth. These are the things former Division 1 basketball player Scott Bruxvoort struggled with in college. Come hear his story of struggle, hope, and redemption on Wednesday, April 10.

Enjoy a night of music, giveaways, snacks, worship with Nick Montieth, and a powerful story from Scott!

YOUTH LEADERS - Buy 10 tickets and a get a FREE RiseFest ticket!
Help us promote the Night of Hope! Download a poster and hang it up at your church.