Exiles Added to RiseFest Lineup
Thursday, June 6, 2019
The dance crew, featured on the show World of Dance, will take the stage at RiseFest!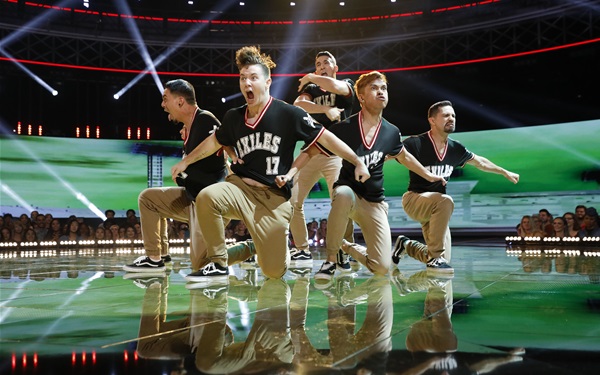 The Exiles are a passionate brotherhood of dancers branching out under the United Dance Company from Coolidge, AZ. 

Similar to the rest of their United family, Exiles proudly recognize God as their creator, savior, and bestower of their dance talent. 

The story began with an idea that by bringing together a brotherhood of different movement styles, the United family could launch a new creative and dynamic dance crew into the scene. In 2017, Anthony Cordova, and the rest of the Exiles put the idea into action with their debut at Breakthrough Dance Competition (Stockton, CA). After placing first in Stockton, the crew went on to win the silver medal (Adult Division) at the USA Hip Hop Dance Championships later that year and were part of the 2017 Team USA at the HHI Hip Hop Dance World Finals. 

As they move on in their journey, this crew aspires to continue performing in excellence, staying grounded, and living out the scripture behind their name:

"Beloved, I urge you as sojourners and exiles to abstain from the passions of the flesh, which wage war against your soul."
??1 Peter? ?2:11? ?ESV??