Meet The Ambassadors
Monday, March 14, 2016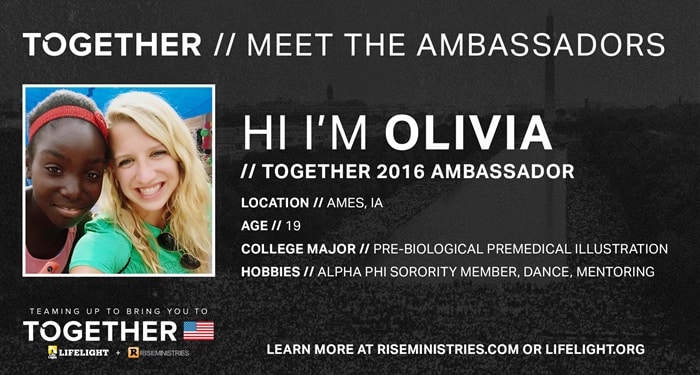 The next RISE Ambassador we'd like you to meet is Olivia! Here is what she has to say about ROTR TOGETHER 2016: 
"I am excited to go to Together this summer to be able to stand with other believers in Washington DC, the nation's capitol. With 1 million people there it's going to be amazing and I can't wait to go represent the Midwest. I'm also looking forward to participating in the local service projects on the trip. Not only do we get to stand for Jesus, we also get to spread his love through service."
- RISE Ambassador Olivia De Kok
Ask her about TOGETHER!