Jeremy Camp Returns to RiseFest
Monday, November 18, 2019
RiseFest is excited to announce the next artist on the 2020 festival lineup, Jeremy Camp. 2020 will mark Camp's 5th visit to the festival. He will headline RiseFest Friday, June 19.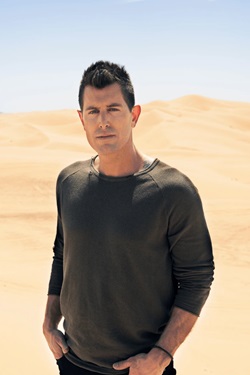 "Jeremy Camp has been a staple at RiseFest over the years." said President and Founder of RISE Ministries, Rob Roozeboom. "We love having him and from the sound of the responses we get, our festival attendees love him too! His song 'I Still Believe' captured me years ago when it first came out and now his movie of the same name will hit theaters in the spring. Jeremy's story is powerful and his songs hit deep. That's why we loving having him at RiseFest!"
Grammy-nominated singer/songwriter Jeremy Camp returns with a brand new album "The Story's Not Over," which debuted this fall. He is also heavily involved with the biopic feature film about his life, I STILL BELIEVE, which chronicles Camp's personal story of love, loss and faith. I STILL BELIEVE is being produced by the Erwin Brothers' (I CAN ONLY IMAGINE, WOODLAWN) newly-formed studio, Kingdom, in association with Lionsgate and is scheduled for a March 2020 release.
 Throughout his 17-year career, Capitol CMG artist Jeremy Camp has established himself with landmark accolades including:
Lifetime consumption of almost 5 million and 325M lifetime streams 
Holds title for most #1s among solo artists on the Christian Airplay chart
Billboard's #2 artist of the Decade in 2010
40 #1 radio hits across all formats
4 RIAA certified gold albums and 1 gold single
1 Grammy nomination, 3 American Music Award nominations & 4 ASCAP Songwriter of the Year Awards
General Admission tickets for RiseFest 2020 are on sale now with a new and exciting twist. During the month of November the RiseFest PriceSlide invites you to do your part in lowering ticket prices, potentially all the way to $25! The more people who reserve their tickets by November 30, the lower the price will go. Prime Tickets, camping spaces, and kid tickets (children 10 and under) will be available during the month of December. Tickets can be purchased at www.riseministries.com.