15 Years of RISE
Sunday, May 1, 2016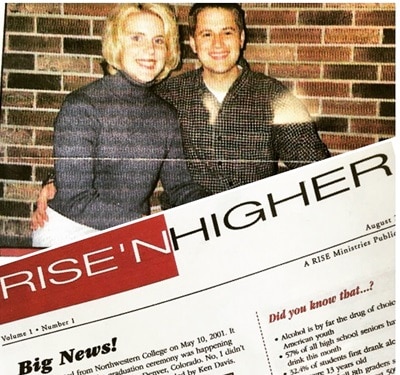 Today marks the 15 year anniversary of RISE Ministries. Rob launched RISE in 2001 at a Ken Davis conference in Denver, Colorado. He opted to attend this conference and launch the ministry instead of attending his graduation from Northwestern College. Through the years different programs such as Rise Above Radio, Impact Magazine, RiseFest, and Rise on the Road were added to the ministry. 
"I can't believe it's been 15 years. This journey that God has had us on is incredible." says Rob. "We are grateful for all partners, volunteers, team members, and donors. I feel blessed to still be doing this 15 years later. I'm extremely grateful for the opportunities God has given us to touch lives throughout the years. I can't wait for the next 15!"
RISE's impact has reached states all across the country as well as overseas to countries like Bolivia and the Dominican Republic. Rob has had speaking engagements at countless conferences, camps, festivals, and churches and continues to share his message of hope through Jesus today. RiseFest has grown to a two day festival that sees thousands of attendees as it features nationally known artists such as Newsboys, MercyMe, Jeremy Camp, Chris Tomlin and more every year. Rise on the Road has developed into a missions program that has served 27 communities in six states and two countries, donating over 17,000 hours of service. 
Join us through the month of May as we look back on the last 15 years of RISE Ministries!