Artists and Speaker Announcement
Monday, January 24, 2022
We're thrilled to announce the latest additions to the RiseFest 2022 Lineup— Terrian, Ben Fuller, and author and international speaker, Megan Fate Marshman!
"Adding Terrian, Ben, and Megan is so exciting!" said Founder and President Rob Roozeboom. "Terrian is a talented young female artist who I can't wait for festival-goers to hear. Ben and Megan have extremely powerful stories of how God met them in their heartache and darkness. Ben is passionate about sharing his testimony through his inspiring music. Megan is a masterful storyteller whose energy, joy, and love for God is contagious."
Keep scrolling to learn more about Terrian, Ben, and Megan!
Terrian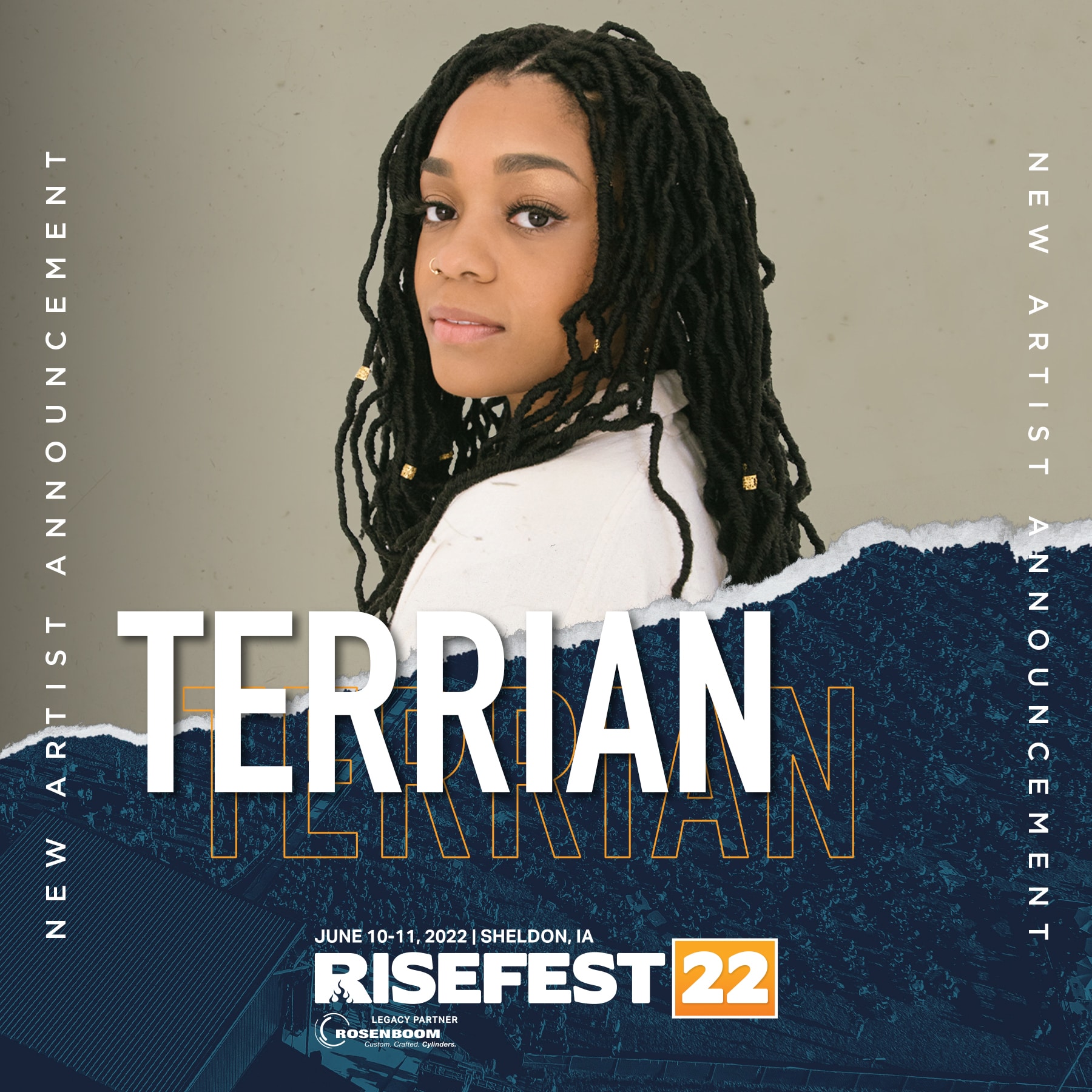 A familiar face to concertgoers, Terrian joined TobyMac's Diverse City band in 2017. She was born and raised in Memphis, TN where she has rooted herself in community and mentorship being part of AngelStreet Memphis, an organization that mentors girls through musical training in areas with limited artistic opportunities while empowering them to understand their value, discover their purpose, and become creative leaders. Over the last four years, she has developed her own unique style and sound with songs such as "God With Us," "In The Arms" and "Let Love Lead." She has also been featured on songs with TobyMac, Matt Maher, Stu G, Jordan Feliz, Building 429, and labelmates Aaron Cole and Jon Reddick. In 2020 Terrian released "Let Love Lead," which was featured by Spotify in their Black Lives Matter playlist, she was one of just two Christian & Gospel artists to have their music featured. The song amassed over four million streams on Spotify in just ten months and received the highest single day Spotify stream record for any Gotee artist that year. Also in 2020 Terrian co-hosted the Dove Awards Pre-Telecast with Ellie Holcolmb and performed a special Christmas music for the GMA's #LoveGoesViral Christmas Concert Series.
Ben Fuller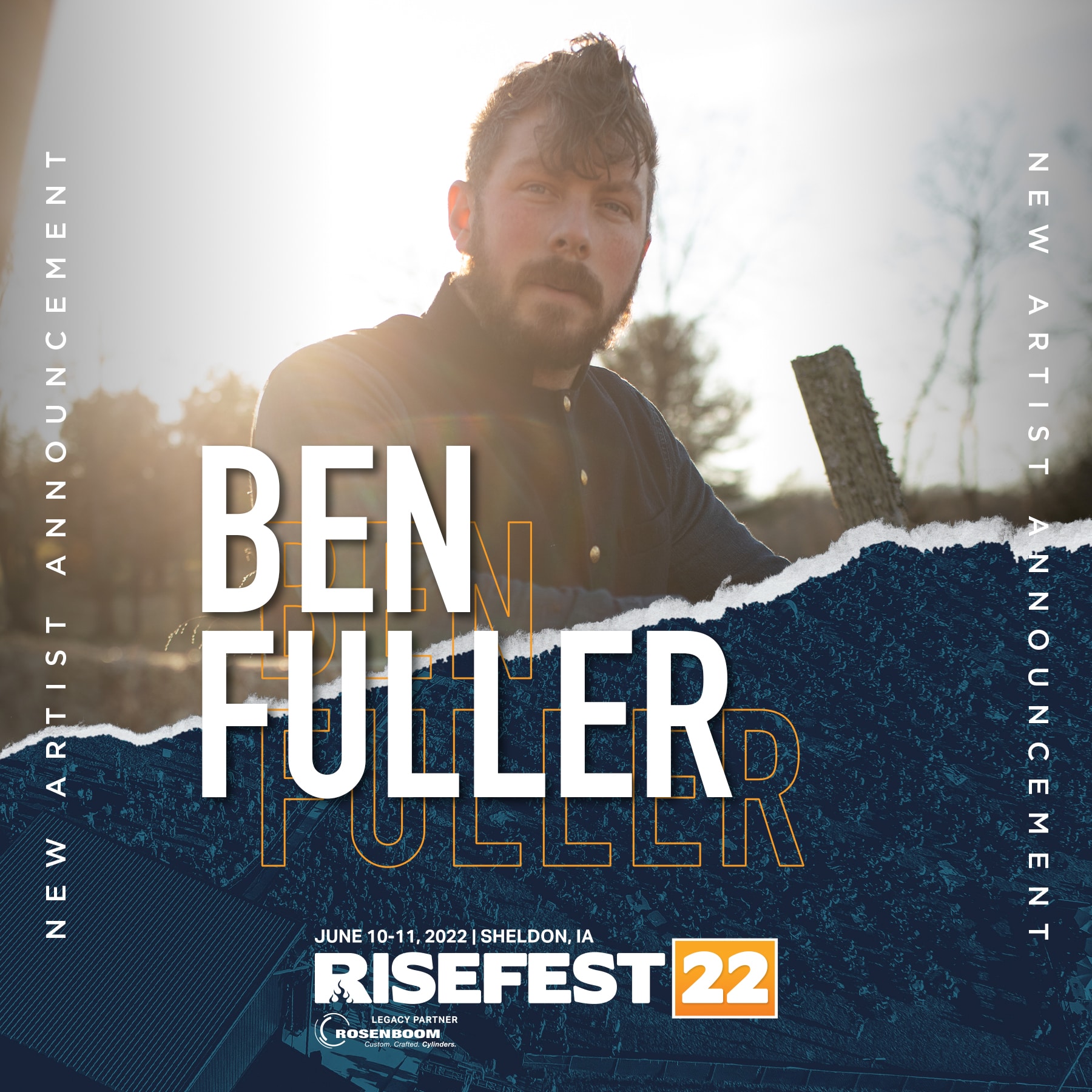 Southern Vermont native, Ben Fuller picked up a guitar and moved to Nashville after a 12-year long struggle with a drug and alcohol addiction. Motivated to change, he found his voice and began writing songs of his struggles with the hurt and loss addiction brought into his life. After finding his faith, purpose and sobriety, he now sings songs of hope and shares his story to the many people who are continuing to struggle.
God has played not just an important role in Ben's life but THE role. With God as his lantern, Ben is following the path laid before him with a fire in his soul. His goal is to reach as many people with his music as possible in hope of sharing his music and story with anyone who needs the hope and faith God can bring.
Megan Fate Marshman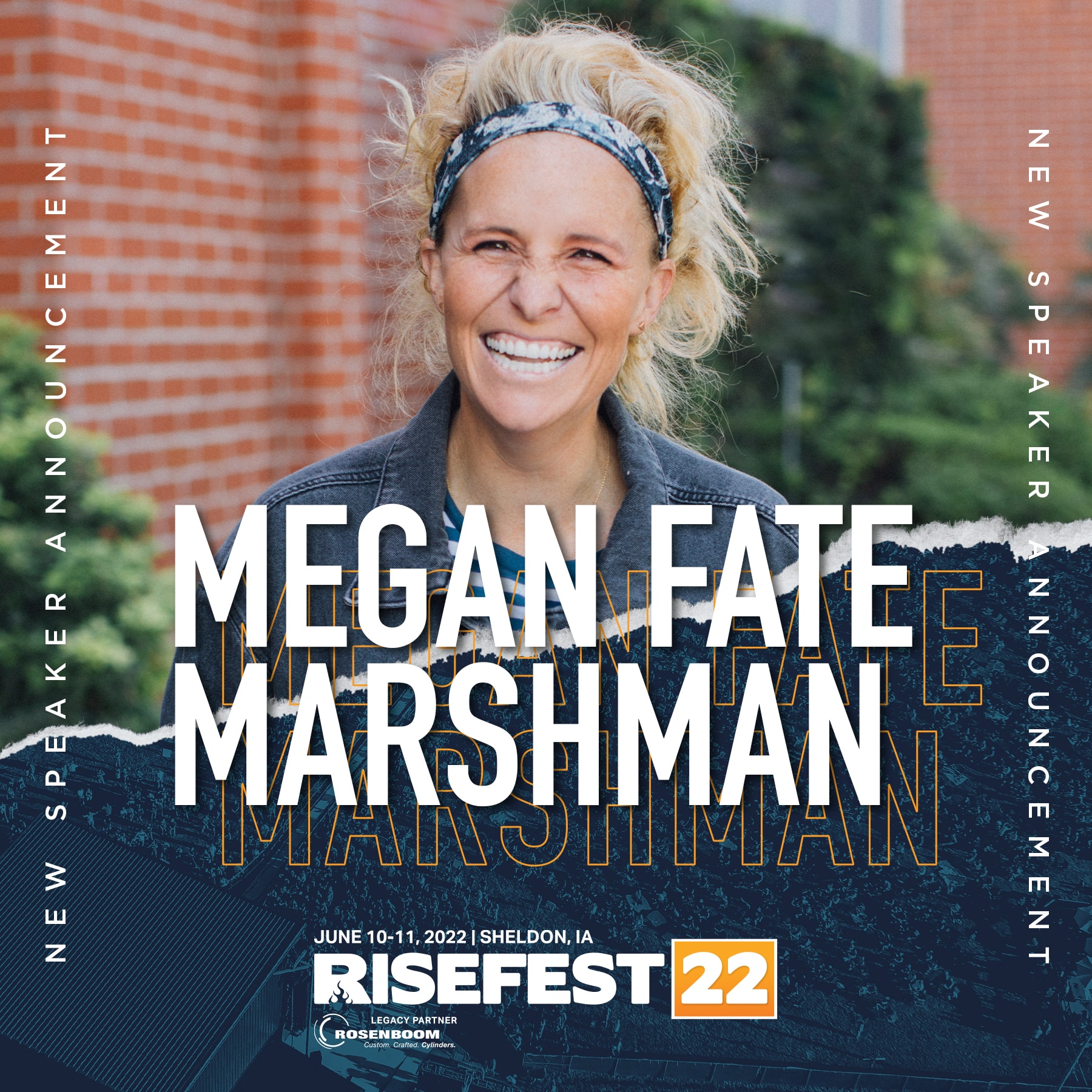 As an international speaker at churches, conferences and university chapels, Megan Fate Marshman is a leading voice to this generation. She has devoted her life to loving God and overflowing His awesome love to others.
Megan is currently a teaching pastor at Willow Creek Community Church and the Director of Women's Ministries at Hume Lake Christian Camps. She also shepherds women at her home church, Arbor Road. She also enjoys adventuring all over the globe with her boys speaking and sharing the love of Jesus.
She authored the books "Meant for Good" and "SelfLess," and co-wrote the book, "7 Family Ministry Essentials," with Dr. Michelle Anthony. Megan also served as the Director of Student Resources for David C Cook Publishers, where she led a team in creating TruIdentity, a spiritually forming, Christ centered, and family empowered youth ministry curriculum.
In February of 2021, Megan's husband, Randy Marshman, went home to be with Jesus after suffering a heart attack. For Megan, "to live is Christ, to die is gain (Philippians 1:21)." She grieves with hope and lives to become more like Christ so others may know Him more through her.
Megan lives in Lakewood, California with her two boys, Foster and Jedidiah.
RiseFest 2022  tickets are on sale now through our Early Bird Special! This year's lineup includes: TobyMac, for King & Country, MacPowell, Unspoken, Terrian, Ben Fuller, and author and international speaker Megan Fate Marshman. Get tickets for only $40.50 when you buy 10 or more. Individual tickets are $43. Kids 10 and under are free! Prime tickets and camping reservations are also available.