RISE with Rob & Friends
Wednesday, March 9, 2022
We're thrilled to bring you a NEW event with Cochren & Co., Cade Thompson, and Abby Robertson! Mark your calendars!
RISE with Rob & Friends 
April 23 at 7PM at the Memorial Auditorium in Worthington, MN
Enjoy a night out filled with hope as Rob brings some of his friends together for storytelling and music. Come sit with singer-songwriters, Cochren & Co., Cade Thompson, and Abby Robertson as they share their music, how it's inspired, and more!
Tickets go on sale Monday, March 14 for only $10!
The event starts at 7PM, doors open at 6PM.
Thank you to our partners, The Bridge 104.3FM and Touch of Hope Haiti!
Get TICKETS HERE (After clicking the link, scroll to the bottom of the page and click on the arrow or "buy tickets" to the right of "Rise with Rob and Friends." You may also call the Memorial Auditorium Box Office at 507-376-9101 to purchase tickets or visit in person (714 - 13th Street, Worthington, MN) Monday-Friday from 9am-1pm.)
---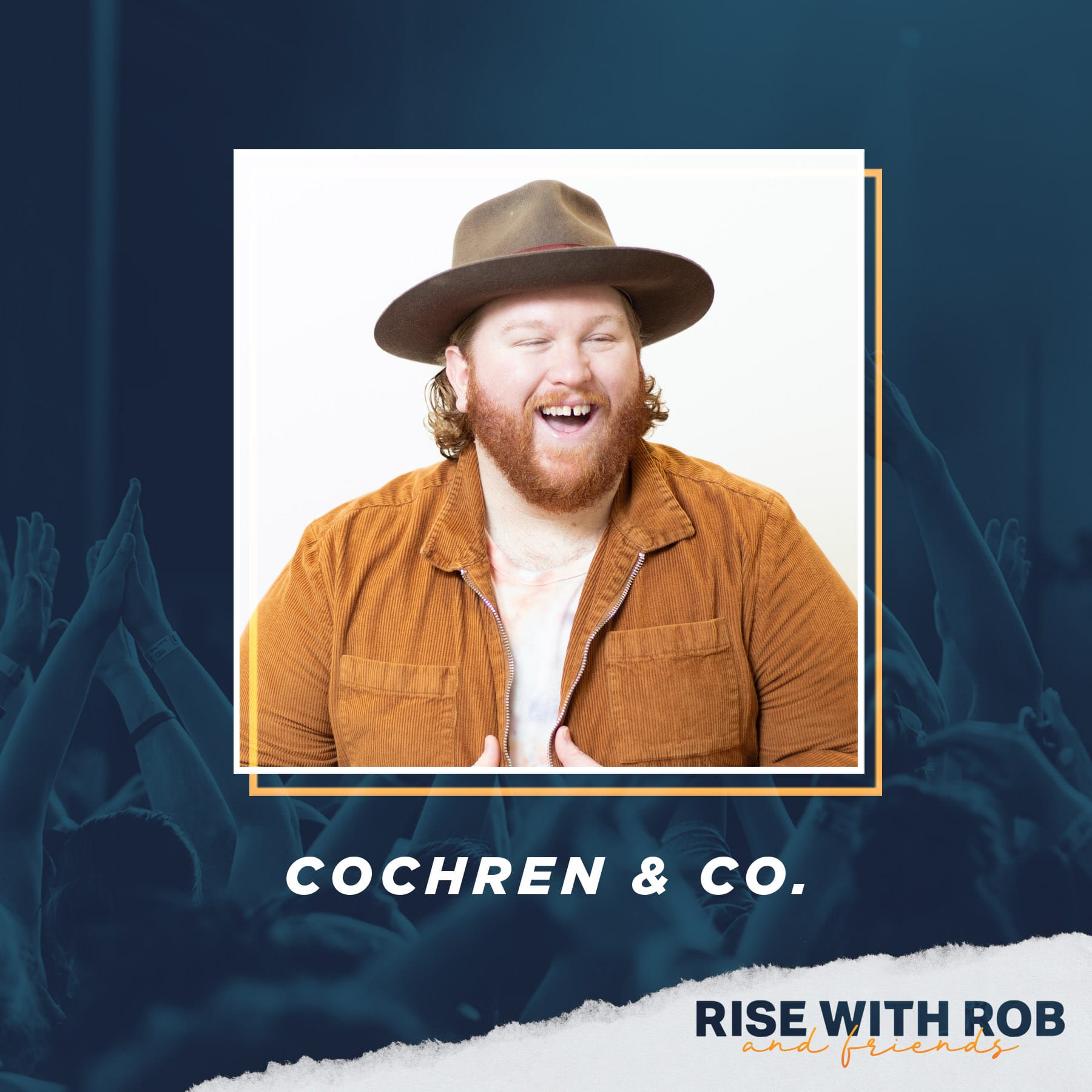 Michael Cochren is a singer/songwriter and worship leader born and raised in a small Indiana town. After graduating school, Cochren began playing music across the country with a band of friends under the name Cochren & Co. (pronounced Cochren and Company). With hope filled lyrics and timeless melodies, Cochren & Co. blur the lines between American pop, soft rock, and soul/blues to create a sound all their own.
Dove Award Nominated Cochren & Co. have toured coast to coast amassing a loyal following of new listeners wherever they go. Their debut full-length album "Don't Lose Hope" was released on Gotee Records in 2021 and includes Billboard Top 10 Radio Hits "Church (Take Me Back)", "One Day", and "Who Can". The title-track "Don't Lose Hope" was featured in a new episode of CBS's MacGyver. With a full touring schedule and new music on the way, Cochren & Co. is only getting started.
---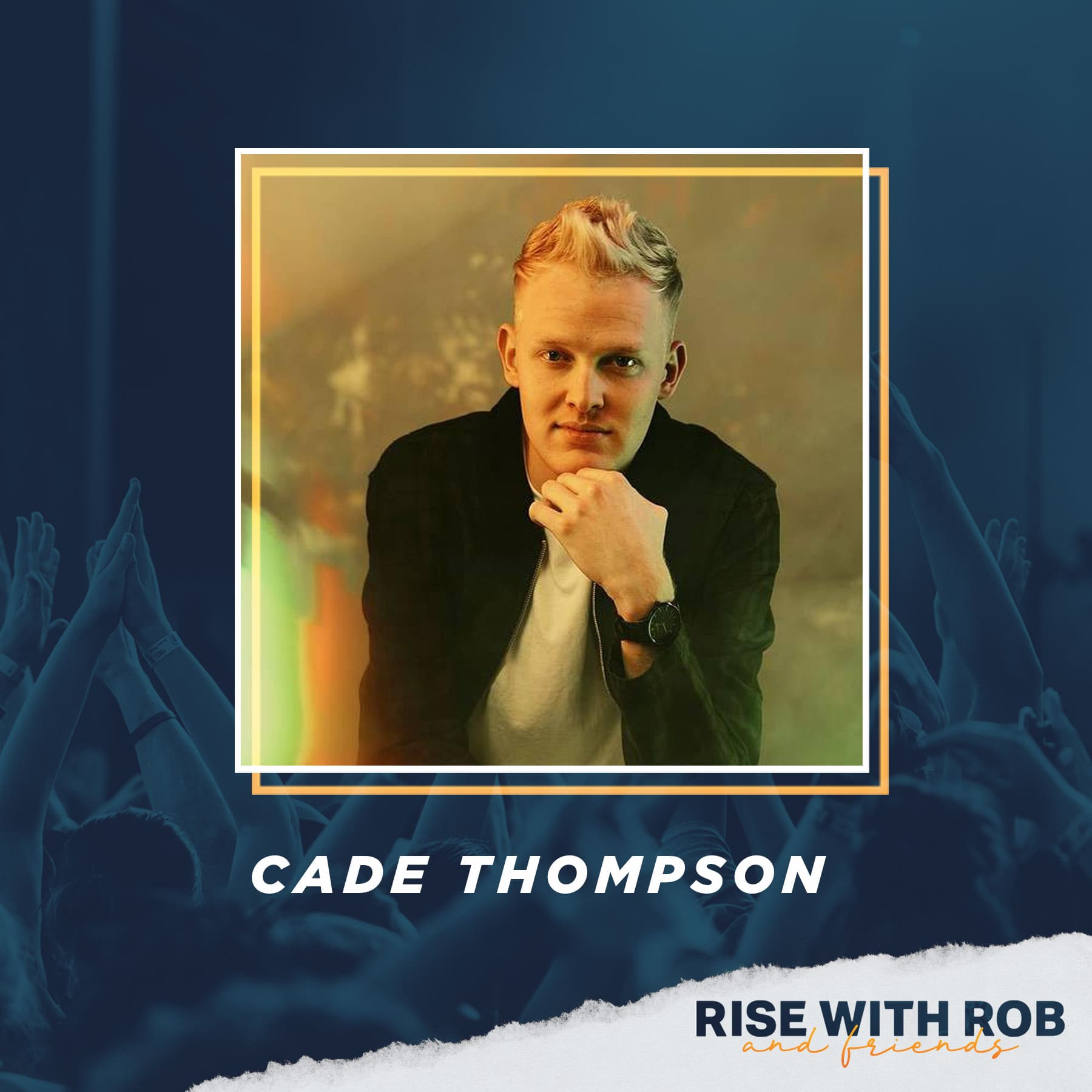 Red Street Records artist, Cade Thompson, is an energetic and soulful Contemporary Christian music artist with a sound that appeals to believers and mainstream pop audiences alike. Cade's effortless style promotes his personal musical influences, which draws heavily from the church. Cade has an admirable ability to transform his thoughts and faith into a powerful collection of melodies and lyrics that inspire people of all ages to step into all that God has for them.
Cade has had an affinity with music since his toddler days when even a preschool teacher noticed him frequently harmonizing early on, and eventually progressed through piano, guitar and drum lessons. After joining the youth worship team in 6th grade, a music mentor came into his life who emphasized the importance of seeking God through the Bible outside of a worship setting. This understanding placed Cade on a deeper course of encountering the love of the Father and seeking His presence more intently. In these early teen years, Cade knew God was calling him into music ministry and giving him opportunities to grow in that calling.
God has continued to reveal Cade's heart, the outpouring has resulted in a strong connection to his generation sonically and lyrically. Shortly after finishing high school, Cade moved to Nashville, Tennessee. Following his move, Cade signed a record deal with Red Street Records, an independent Christian label founded by Rascal Flatts member, Jay DeMarcus. In February of 2020, Cade made waves across the Christian music community with the release of his debut single, "Provider". In August of 2020, Cade earned his first Top 20 Billboard charting single, with the release of his second radio single, "Every Step of the Way". He has also seen huge success online, where his music has earned over thirty million streams to date. Cade hit the ground running in 2021, with a lineup of shows across the nation opening for some of CCM's biggest names: Crowder, Big Daddy Weave, We The Kingdom, and Micah Tyler. Cade's debut album, Bigger Story, was released on September 10th , 2021.
---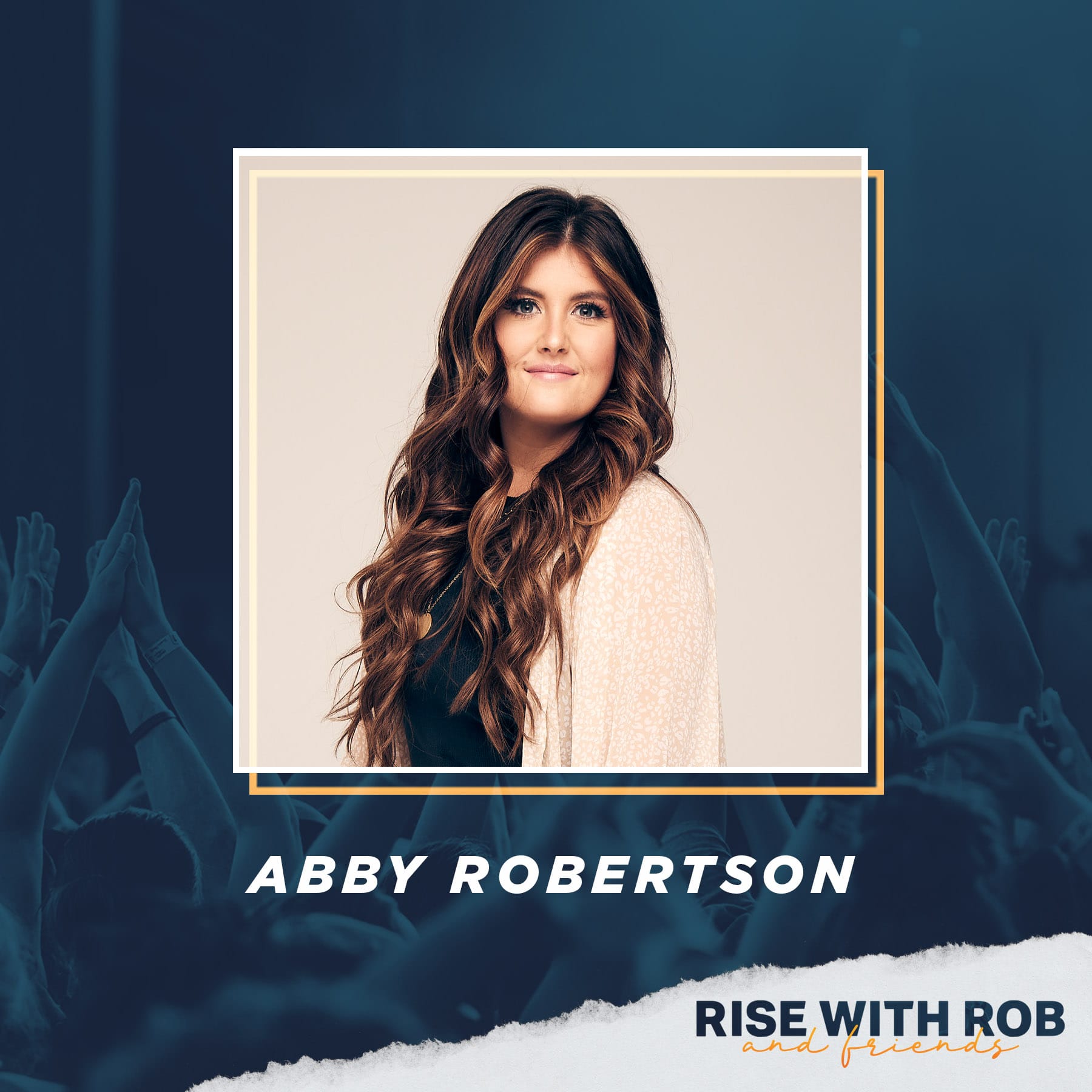 Nashville-based singer/songwriter Abby Robertson has a lot to be proud of in her music career so far. She's opened for names like The Beach Boys and Switchfoot. She's performed at international music festivals in Israel, Malta and Ethiopia. She's released pop songs and even had a stint in country music—all before age 21.
But if you ask Abby what her proudest career moment is so far, it's not the festivals or big-name openers or impressive Spotify downloads. What Abby is most proud of are the moments she's been able to be her authentic self with her music and on stage.
As she explains it, "Not worrying about what people think about me and being raw and real." Not any easy task, especially for a female recording artist navigating the cultural landscape of social media and photoshop.
Abby's journey to self-acceptance began with and is marked by both music and faith. When she was just a baby, Abby's mom felt the Lord say, "This little hand will hold a microphone in front of thousands." This prophetic word would soon come to light.
At a young age, after being diagnosed with a reading disability, Abby's parents put her in an alternative learning school where lessons were taught through music.
"Music is memory muscle," Abby explains, "so I just remembered how to sing things and then I'd remember how to actually speak and read things....That's how it all started. It was me having a struggle, me loving music and [working through] that struggle with music."
The lessons stuck and by age 10, a college worship band, impressed by Abby's vocals, asked her to sing with them. By 13, she had entered the world of country music, which was when Abby noticed God working in her life in a new way.
"God honestly just started working on my heart and working on me as a person and growing me, and then Christian music opened up," she recalls. This sent Abby overseas to places like Israel where she led worship during altar calls and was able to proclaim her Christian faith with music.
But just because she was singing about her faith in a new way, didn't mean Abby always felt the assurance that faith gives. In the summer of 2018, while living in South Dakota and performing with the Christian music festival LifeLight, Abby found herself away from everything familiar, her family and friends, and bombarded with the lies we so easily believe.
"I was struggling with myself and my image," says Abby, "asking God, Why did you make me like this way? Why did I do that? I was downplaying all my efforts. I was comparing myself to everyone. I just felt like I was too messed up, too far gone."
Through this season, she clung to one promise: God loves me. As that promise sunk in, Abby recalls waking up one morning and feeling like everything would be OK.
"I felt like I was satisfied with who God made me to be," she says. "I am enough in God's image. I've been made perfectly in his image.... That's when everything started changing."
Abby had recently found success in the pop world, but after that summer in South Dakota, she felt herself pivot to writing songs that reflected the redemption and hope she now felt. She had found a new purpose in her music and soon found herself living in Nashville, signing on with Chordwell, a Nashville based music startup led by Ryan Wesley Smith, and settling into this new artistic direction.
"My goal in life is to write music that resonates with everybody," says Abby, "not just that feel-good music, which is amazing, but a lot of times I need people to go deeper with me, and I need them to be real and tell me their struggles and tell me what they've been through."
This is what listeners will find in Abby's songs—an honest voice, unafraid of telling the truth and pointing others toward it.
As she says, "I'm a human, and I'm going through it, and I love Jesus, and that's what gets me through."
In a way, Abby is still using music for her original purpose in school so many years ago—having a struggle, loving music and using music to work through that struggle—only now, she is able to share her work with a broad audience, using her platform for hope, encouragement and truth, waiting to be used by God. And she has gladly put the future of her career in his hands.
"If you're available, God will use you," she says. "Where God wants me, I'm going to go."
Abby is set to release her debut single, "Sanctuary," on before the end of 2020. The song was produced by Tyrus Morgan (Ryan Stevenson, We Are Messengers, and more) and will be released on her new deal with Big Future Records.