Beautiful Offerings Tour Update.
Thursday, August 18, 2016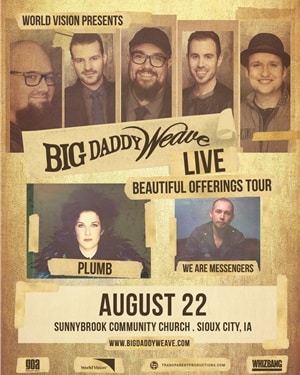 LOCATION CHANGE for the Beautiful Offerings Tour featuring Big Daddy Weave, Plumb, and We Are Messengers! The show will now take place at Sunnybrook Community Church? on August 22nd! Get your tickets today! Promo video and event details can be found here.