Pedro LaTorre to Speak at RiseFest
Thursday, February 2, 2017
The first speaker on the 2017 lineup, Pedro LaTorre. Former touring drummer for a multitude of Christian acts, LaTorre now travels across the nation speaking at schools, conferences, festivals, and more.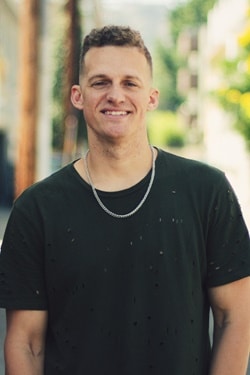 Pedro LaTorre was born into a broken home and by the age of twelve he had seen two divorces. Pedro's story is shaped by difficult setbacks he chooses to see as divine setups.
By the time he was seventeen years old Pedro had garnered the attention of several professional baseball teams and was on his way to a successful professional career. His senior year of high school changed the trajectory of his life in just one swing of the bat. Pedro tore his rotator in his shoulder and his dreams came crumbling down.
Pedro decided to have surgery and take a season to seek The Lord's guidance like never before. He quickly found himself speaking to professional athletes, students in public schools, and other faith based gatherings. He crossed paths with a Christian Hip-Hop Artist named KJ52 and was asked to be his full time touring drummer. Pedro's drumming career took him all over the world with artists like: Rhema Soul, Tedashi, DJ Promote, Propaganda, Social Club, Group 1 Crew and many more.
Pedro feels fortunate to have been inspired under world renowned communicator Reggie Dabbs and other great men to grow Pedro's heart for God and people. He has been speaking to students, leaders, and churches for over ten years.
Pedro and his bride Jessica serve on a leadership team at City Church Los Angeles under the guidance of Pastor Judah and Chelsea Smith. They have one son named Justice and a dog named Demi who sheds incessantly.