The History of RiseFest
Monday, March 20, 2017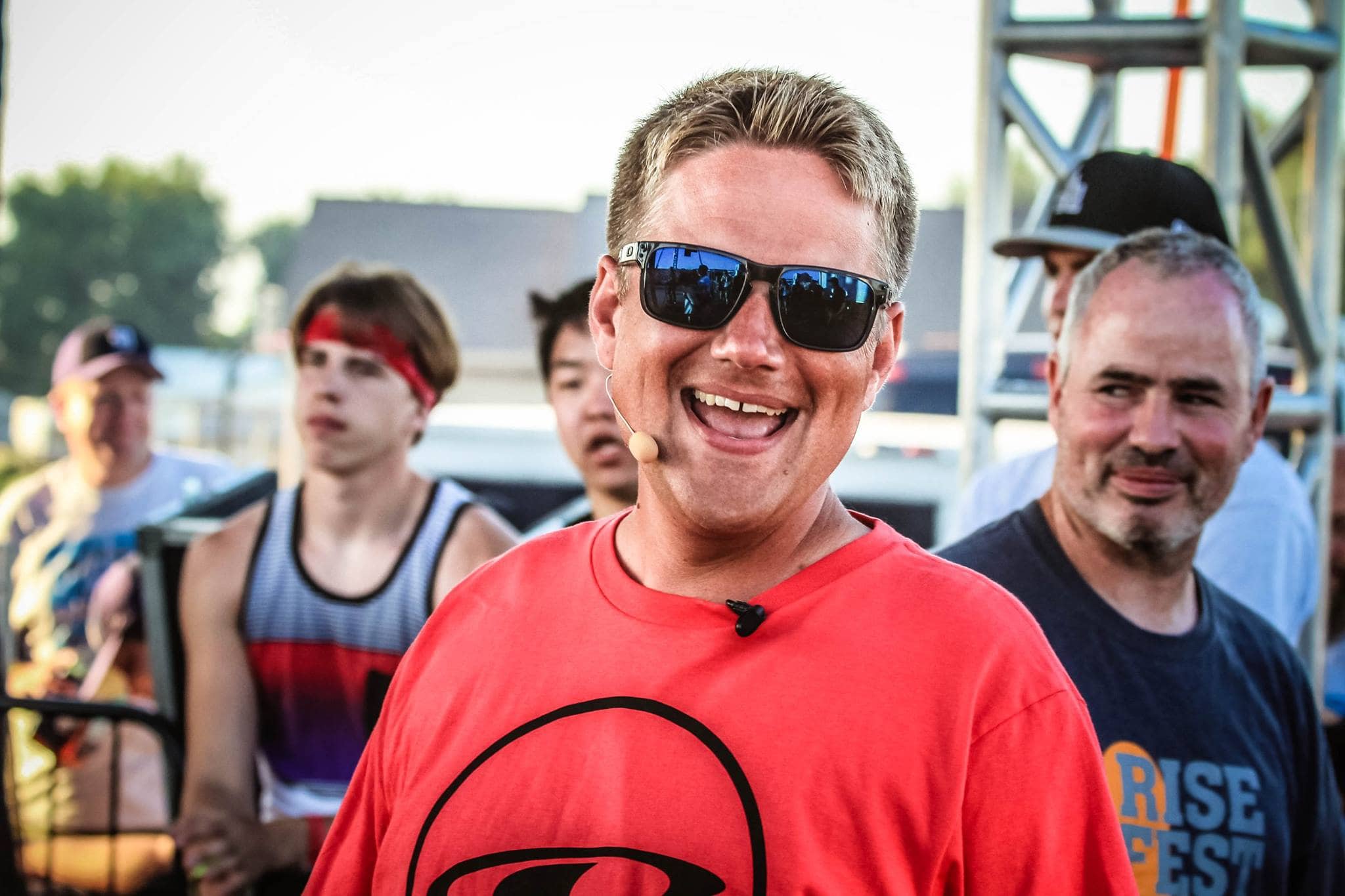 Rob Roozeboom never thought he would be hosting over 5,000 people at one of the largest Christian Music Festivals in the state of Iowa. If you ask him he'll tell you he thought a Music Festival was a bad idea. 
Rob started RISE Ministries in 2001 as a way to speak out about his own adversity and personal challenges facing Muscular Dystrophy. As the ministry grew, Rob and team found new ways of encouraging their audience by continuing to share Rob's story and the stories of others overcoming adversity.  RISE Ministries even created a magazine called IMPACT that featured artists and extreme athletes achieving amazing things despite great, personal challenges. 
In 2002 Rob was featured on the National Muscular Dystrophy Association telethon with Jerry Lewis held in Los Angeles, California. It was after Rob got back from LA that he heard about a Christian Music Festival called LifeLight. A friend, and former RISE Ministries board member Scott Starkweather, invited Rob to attend. 
After attending LifeLight, Scott approached Rob about doing something similar in Iowa. Rob saw the impact on those that attended LifeLight, and agreed to try. 
RiseFest has become a huge success. Now in its twelfth year, RiseFest attracts artists like TobyMac, MercyMe, David Crowder, Tenth Avenue North, Building 429, and many more. Not only is it a favored event amongst Iowa Christian music fans, it's also a great opportunity to support the local community. 

RiseFest created Bless-A-Family several years ago as a way to host families in need at the festival. RiseFest also partners with Soles4Souls to collect shoes for children and need. 
RiseFest is more than just a festival, it's part of a local mission. Buy tickets or volunteer to be a part of something big in 2017.