KJ-52, Josh Brewer, and For All Seasons
Tuesday, March 21, 2017
RiseFest is pleased to make the next announcements for the 2017 lineup: Josh Brewer from LifeLight Global, worship band For All Seasons, and rapper KJ-52. These three join a lineup that already includes Tenth Avenue North, Crowder, MercyMe, TobyMac, and more.
"RiseFest just keeps getting better with our blast from the past, KJ-52." says Founder and President of RISE Ministries, Rob Roozeboom. "New and upcoming worship band For All Seasons and our friend Josh Brewer from LifeLight Global will help round out an already fantastic RiseFest 2017 lineup."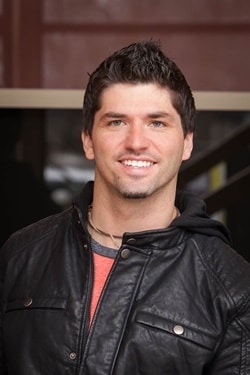 Josh Brewer is the President of LifeLight Global in Sioux Falls, SD and travels the world as an evangelist working to spread the Gospel of Jesus Christ. Josh speaks with boldness and transparency that is especially relevant to youth and young adults. Being raised in a broken home with an alcoholic father, he started down a path of drugs, sex & alcohol seeking love. At 15 years old he was facing a judge with 30 counts of grand theft auto and being sentenced to jail. But God rescued him and the rest of his story is his testimony. Josh is an example of a life transformed by the power of Jesus Christ. He is passionate about seeing the nations transformed by the saving knowledge of Jesus and about going out into the streets and rescuing those that have never heard, whether that is in America or other nations. He seeks to spur the Church on to see what Jesus describes in John 4:35, "…I tell you, open your eyes and look at the fields! They are ripe for harvest." Josh will speak Friday, June 16.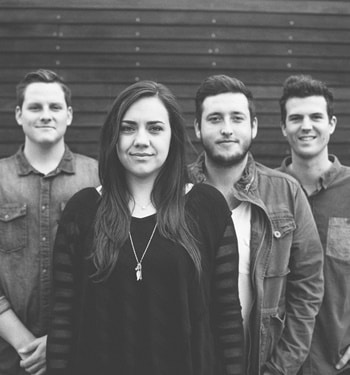 For All Seasons began leading worship at Biola University of Southern California in 2007 with the vision to see God receive honor, glory and praise in all areas of life. And now, after almost 10 years of ministering across the country, lead vocalist and songwriter Emily Hamilton says what still matters most is that they inspire listeners to embrace a true heart and lifestyle of worship: "The God we serve is constantly good, constantly powerful, constantly loving. We long to match that consistency with hearts that worship Him regardless of the circumstances we are in. Our desire is to challenge people to lift their eyes up above their current circumstance and worship God with what He deserves: Everything."
In the Summer of 2014, after spending several years leading worship at Hume Lake Christian Camps, the band decided to switch gears and devote all of their time to touring and releasing original songs that inspire authentic worship. This decision coincided with the release of the their self-titled album For All Seasons, which debuted at #1 on the iTunes Christian/Gospel charts in late July. While it was a significant achievement for the young band, they refused to be uprooted from their driving purpose: To use their gifts to usher people into His presence by creating music that manifests the joy of knowing their Creator and encouraging people to know Him deeper. As they continue writing and releasing new music, For All Seasons feels empowered and ready to continue encouraging communities, near and far, to worship God in every season of life. For All Seasons will play Saturday, June 17.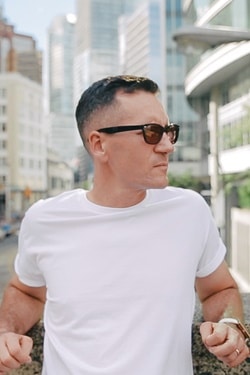 Releasing his debut project in 2000, KJ-52 continued to do his "thing" for a total of 7 projects released through Tooth and Nail Records. Three of his four titles have scanned over 100,000 units - the only Christian hip-hop artist in history to do so. With total combined sales of over 700,000 records KJ-52 has become one of the most trusted names in music as a songwriter, producer, and role model artist. KJ-52 is a six-time Dove Award winner. He will play Friday, June 16. 
The RiseFest Early Bird Special is running until April 30. Get full event tickets for only $27.50 each when you buy 10 or more. Camping slots are also available. For those looking for an enhanced RiseFest experience, Prime Tickets are now available. This $99 package includes event ticket, festival t-shirt, guest refreshment tent, and comfortable places to sit. All tickets are valid for both Friday and Saturday of RiseFest. Tickets can be purchased here.