Final RiseFest Additions
Wednesday, April 12, 2017
RiseFest is pleased to make the final lineup announcements for the 2017 lineup: Love And The Outcome, speaker Kelly Lantz and illusionist Joshua Jordan. 
"It's amazing to watch God continue to open doors and add to this already crazy lineup." says Rob. "We're happy to announce husband and wife duo Love And The Outcome, speaker Kelly Lantz, and our good friend illusionist Joshua Jordan. Don't miss out on the Early Bird Special and we'll see you there!"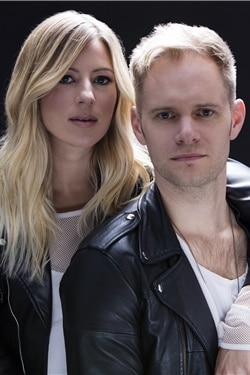 The duo known as Love & The Outcome, set out to recreate the feeling of that unforgettable setting on These Are The Days, their long-awaited sophomore effort. "There's something about California," Jodi says. "These songs just felt like a sunset there. It felt like dust, like a desert, so we knew this where we needed to start making the record."
Jodi and Chris have come a long way since selling their condo in Canada in 2010. Jodi was a solo artist, riding on the acclaim of her just-released debut LP, Little Smile, when Chris began to fill in on guitar at select shows between gigs with his band, The Attics. After the Attics folded, Jodi and Chris saw an ideal opportunity to start fresh as Love & The Outcome. Now, the two are truly coming into their own as a band and as a couple.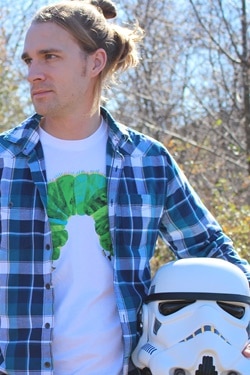 Joshua Jordan is an Award Winning Illusionist, Comedian and International Speaker. If you haven't heard Joshua's story, he is a former atheist who's eyes were opened to the Lord after hearing what leading atheists and scientists were saying about discoveries of the universe. Remembering his upbringing in a christian home, he could not deny the similarities between what The Bible said and what science was discovering and calling scientific fact. Making a career as an illusionist who's job is to misdirect people from the truth, Joshua realized very quickly that he was the one being misdirected until he gave his life to the Lord. Still using illusions he now illustrates how easily someone can be fooled and misdirected from the truth without a solid understanding of the Lord."If you were wrong about what you believe to be true, would you want to know?"
Kelly Lantz is the Operations Coordinator for Clothe Your Neighbor As Yourself. The  nonprofit clothing brand is built on the promise that for every item patrons purchase, they provide clothing to someone in need. Kelly brings an enormous amount of passion to the family. Few people have ever met her and left her presence without feeling like they could take on the world. She's just got that thing.
The RiseFest Early Bird Special is running out on April 30. Get full event tickets for only $27.50 each when you buy 10 or more. Camping slots are also available. For those looking for an enhanced RiseFest experience, Prime Tickets are now available. This $99 package includes event ticket, festival t-shirt, guest refreshment tent, and comfortable places to sit. All tickets are valid for both Friday and Saturday of RiseFest. 
Attention volunteers! RiseFest 2017 needs you. Volunteer registration is now open.