RiseFest Partners with P4:13 Ministries
Thursday, April 20, 2017
RiseFest is More than Music, It's a Mission. This slogan is carried out in multiple ways over the course of the festival weekend. One of these ways is through our three respective youth areas, Kids Zone, ROTR Youth Tent, and the Tween Area. This summer, RiseFest will partner with P4:13 Ministries in the ROTR Youth Tent and Tween Area.
"We are humbled to have P4:13 join us in our youth areas." says Rob. "It's out of tragedy that P4:13 started, but talking with Marcus' dad, I know it's out of love and passion that they want to give students the opportunity to have their own 'Christ Spikes' and let Marcus' legacy continue on. We both care deeply to see young people live for Christ, and that's why we're so excited to partner together!" 
P4:13 Ministries was founded in the midst of tragedy. On December 23, 2015, Marcus Haney was tragically killed in a car accident. At a memorial service that saw over 600 friends & family attend, donations were asked for for the Marcus Haney Memorial Fund in lieu of flowers.  All money received would be used to fund mission trips, youth group events, and youth group conferences for those youth that couldn't afford to pay for them. Marcus loved his youth group and was always inviting people to attend with him and a lot of who he had become was a result of his youth pastor, the kids in the youth group and the activities that they all did together.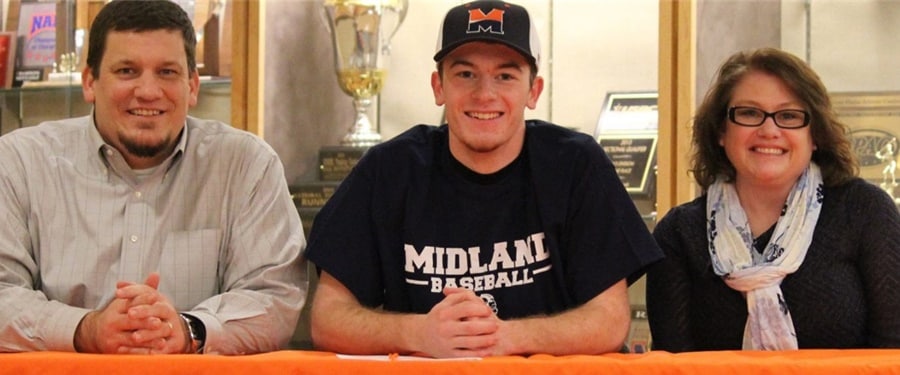 Marcus' parents 'prayer was that they could raise so much money that no kid would ever miss out on these types of mission opportunities if they wanted to go. This is where p4:13 Ministries, Inc. comes into play.  The outpouring of love for Marcus and for the family was so great, that the benefit far exceeded any expectations they could have had.  The generosity shown by so many through the donations given to the Marcus Haney Memorial Fund was so amazing, the Haney's decided God must have more in mind. After a lot of crying, prayer and discussion, they decided to create a nonprofit organization to carry on Marcus' memory and to bless those that would never get a chance to know him.  The name p4:13 was chosen for Marcus' favorite verse, Philippians 4:13 "I can do all things through Christ who strengthens me". P4:13 Ministries' seeks to honor God and Marcus by providing faith-building opportunities for youth to experience Christ. To learn more about P4:13 Ministries visit www.p413ministries.org.